Fair chocolate

We support...
… the Cocoa Horizons Foundation. Cocoa Horizons is an impact driven programme, that is committed to improving the quality of farming life in Ghana and the Ivory Coast. The program focuses on increasing the productivity of farmers and improving farming communities. The farmers receive a premium price for the cocoa beans. In addition, we make farmers stronger by training them and we help them build farming communities that are good for the future, the children and nature. We work together with no fewer than 85 cooperatives in West Africa. More than 100,000 farmers have already joined these cooperatives. Because we work with so many farmers, we can make a lot of impact.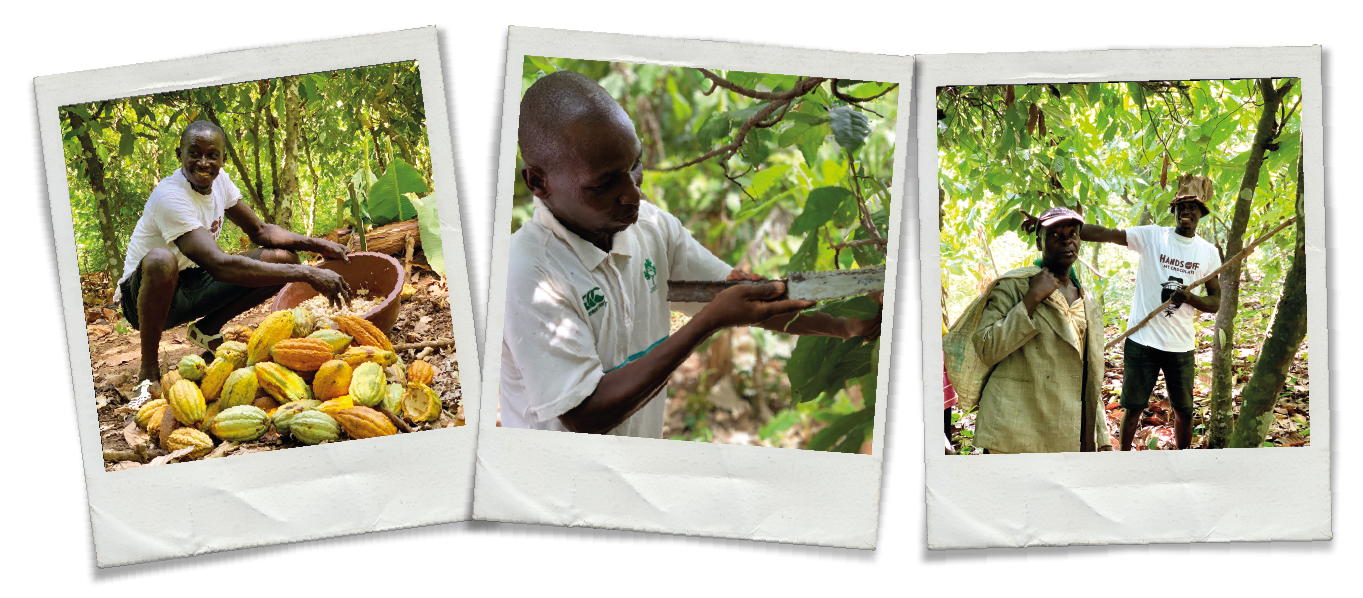 Empowering farmers
Farmers receive training to improve the productivity of their plantations, so that the next generations can continue to live from the cultivation of cocoa. They are taught by specially established Farmer Field Schools. Last year there were more than 600 of these schools and around 85,000 farmers received training.
For example, they learn how to prune the cocoa trees. It seems illogical to prune healthy branches that still produce cocoa. Yet this helps to improve the quality of the cocoa tree. During the training, farmers see the positive effect of pruning with their own eyes. Thanks to these training courses and the practical skills that the farmers learn, they can get more out of their country and become financially stronger.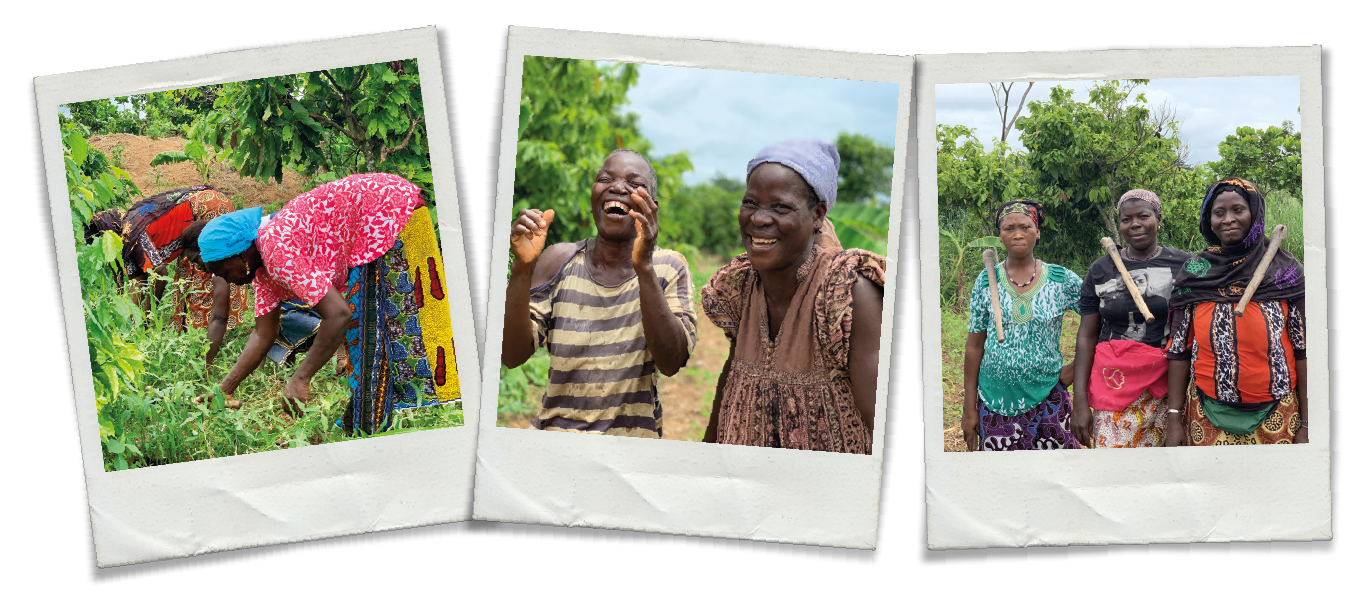 Women empowerment
There is still much inequality between men and women in Ghana and the Ivory Coast. Female cocoa farmers are vastly in the minority, only about 5% of cocoa farmers are women. We think it is important that we give women a voice and increase their self-confidence and independence. Thanks to our programme, women are taught smart farming practices and financial management. They learn to grow cocoa and other crops on their own land. Thanks to these training courses and the income from their farms, women can become financially independent and take better care of their families.


Children to school
In addition to increasing the income of farmers and women, education is also an important part of making farmers' communities stronger. If children can go to school, they do not have to do forced or heavy labour on the plantations and have more opportunities in the future. We help the children get a chance to go to school. Regular checks are carried out to determine that there is no child labor on the plantations. We also help to provide training in areas where this is not yet sufficiently available. For example, we build schools and classrooms, but also canteens, toilets for boys and girls and homes for teachers to attract good teachers.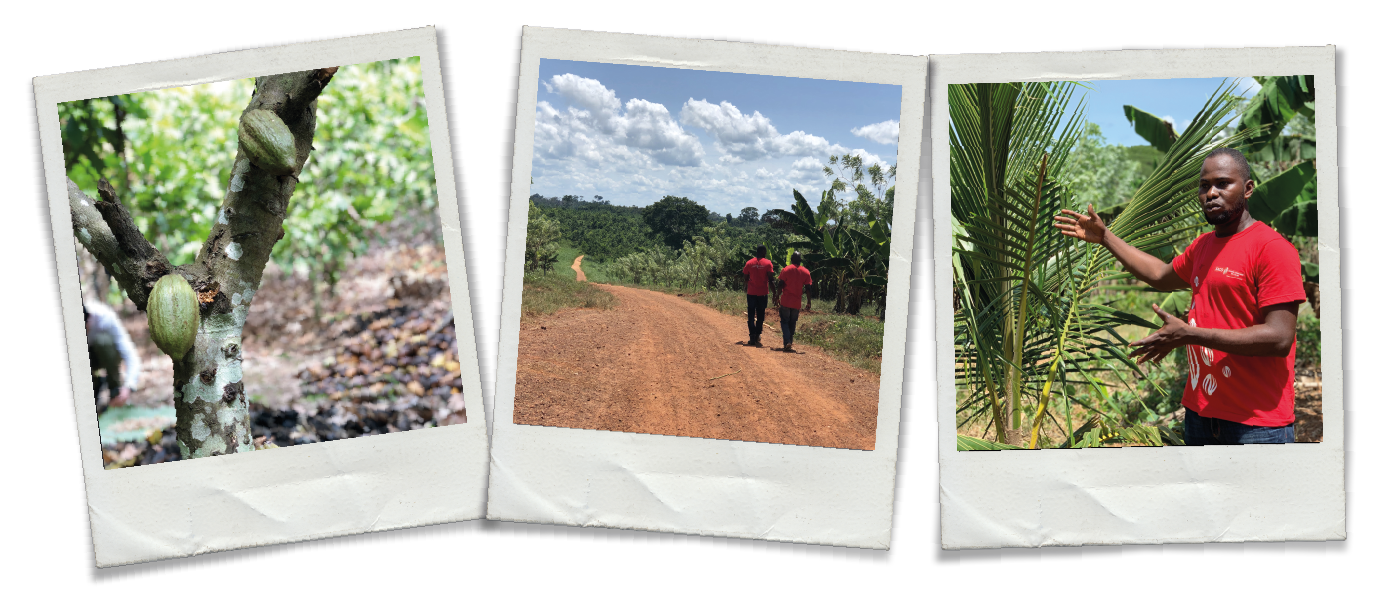 Sustainable agriculture
In addition to making farmers stronger, we also promote sustainable and environmentally friendly agriculture. Because the productivity of the farmers is increased, the need for extra land is less, which reduces deforestation. To be allowed into our program, farmers should not have performed deforestation on their farms since 2005. In addition, we map the entire landscape, so that the boundaries between farms and nature areas are clear. We also promote environmentally friendly farming practices and work together with farmers to reduce CO2 emissions.
Would you like to know more about the Cocoa Horizons Programme? Check out the Cocoa Horizons website